A successful housing development can take years of planning, paperwork, meetings, and hard work.  Those organizations that are consistently successful typically exhibit a high degree of experience, knowledge, and a strong development team.  Indeed, these characteristics are consistent within the most profitable and successful firms of our industry.
In terms of experience and industry knowledge, Community Research Services has an excellent track record, providing consulting and research services for our clients that result in very successful housing and community development facilities for our clients.  We are proud of our partnerships and the services we offer:
Preliminary market research – providing information and direction for pre-feasibility analysis
Market feasibility reports – suitable for submission to lenders, state agencies, or other professionals
Local or regional needs assessments – providing a strategic analysis for long-term planning, including target market and site identification alternatives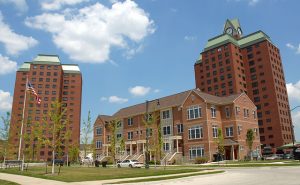 Personnel at Community Research have been involved with housing and community development since the mid-1980s, with experience that includes a wide range of federal, state, and conventional financing alternatives.  Our company is especially proud of the many partnerships we have formed with our clients, leading to the best possible housing developments within the communities we serve.
See a sample of the kinds of reports our clients receive.
Our clients say:
"Community Research Services helps save us money. We have work done more efficiently using Community Research Services than we would ourselves".
"Community Research Services provides us quick, accurate information that helps me make better decisions"
" We have no in-house market research so they provide us with a key component for projects."
For our company bio and more information on our services, click here.