Community Research Services, LLC is a full-service housing research and consulting firm with over 28 years of solid experience, proven results, and strong relationships with developers, non-profit organizations, government agencies,  financial institutions, and various community groups.  Established by Kelly Murdock, the firm is noted as an industry leader for housing research and consulting across multiple states and territories.
Over time, Community Research has developed expertise within specific niche markets that provide our firm with a distinct competitive advantage, allowing our clients to benefit from a level of experience unmatched within the housing research industry.  These include: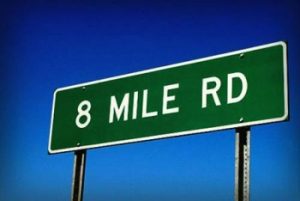 Detroit & Michigan markets:  No other housing research firm can boast the familiarity and experience demonstrated by Community Research within Michigan over the past decades.  As a Michigan native and the author of many of the first LIHTC reports within the state, our firm is proud to be recognized by local and regional entities as the preferred source for information, data, and trends across the state.  This includes hundreds of reports within all 83 counties, and more than 200 cities, towns, and villages.  As for Detroit, no other housing research firm has provided more studies, reports, and recommendations for affordable housing options within the city.
Supportive Housing:  As more resources are made available to eliminate homelessness and provide affordable housing for individuals and families that fall within various special needs categories, Community Research has developed an expertise in the examination and evaluation of supportive housing proposals across the nation.  This not only includes numerous studies for housing targeted to eliminate homelessness, but also unique segments of our population that also require housing alternatives that address a wide range of population segments, such as:
Intergenerational housing
Housing for homeless youth
Housing for former prison populations
Facilities that target those with substance addictions
Options for individuals with closed-head injuries
Cooperative housing
Housing for homeless families
Rural Housing:  Unique challenges are found in regard to housing across rural American, including different demographic patterns, limited employment options, distressed downtown districts, education and crime issues, and stagnant to falling wages.  Our experience with such markets over the past two decades provides our clients a clear understanding of what housing needs exist at this time, and what challenges will exist in the future.
Housing within resort/vacation areas:  For the employers, local leaders, and those seeking jobs within such communities, too many times the availability of affordable housing has been priced out of the marketplace, resulting in labor shortages, unstable work environments, and overly-long commuting periods.  Community Research has worked within many resort communities to provide recommendations to alleviate such conditions, improving the status of both employers and laborers.
For nearly 30 years clients have placed their trust in my ability to analyze housing markets and provide the most accurate and insightful recommendations.  I am extremely honored to provide such services, and it is my strong desire for my clients to utilize my skills and knowledge to produce a positive change within the communities they serve.

Location:
800 South US 27, #105
St. Johns, Michigan 48879
Phone:
(989) 668-0600
Mobile:
(517) 290-8116