For nearly three decades, personnel at Community Research have completed a wide range of research assignments, from regional housing needs assessments to neighborhood examinations that focus on specific developments.
Among the numerous individual research assignments contracted by Community Research, the following examples reflect the variety of clients and services that have been successfully completed by our firm:
Pontiac, MI – Lafayette Lofts:  NSP funds made available through the Michigan State Housing and Development Authority (MSHDA) and Oakland County provided an opportunity for West Construction Services to transform an abandoned Sears building into loft-style apartments with a ground-floor commercial space, which includes the first grocery store found within downtown Pontiac in at least 40 years, along with a 24-hour exercise facility.  Target market analysis was used to determine that demand was present for such a facility, despite a relatively weak overall rental housing market across the Pontiac area.  In this case the target market segment included young professionals, artists, and entry-level individuals.  The property was nearly 100% pre-leased with premium rents, despite an under-performing housing market at the time.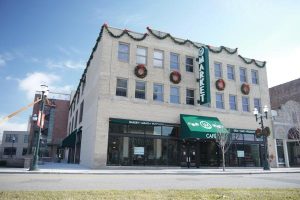 Evansville, IN – ECHO Housing:  Community Research has assisted ECHO Housing with two separate special needs market studies over the past four years.  The first proposal is Garfield Commons, a housing alternative for those individuals and families that are suffering due to physical or mental disabilities, chronic illness, or chemical dependence.  The second proposal is Garvin Flats, a adaptive re-use of an abandoned commercial building to house individuals in danger of homelessness.  Both proposals have been awarded LIHTC allocations.  We are very proud of our association with ECHO, which is a lead organization for Evansville's Promise Zone designation in 2016.
Flint, MI – Smith Village:  A needs assessment was contracted at the request of the City of Flint, to provide a strategy for future homeownership activity with a HUD designated Homeownership Zone, located just north of the city's downtown district.  Specific recommendations were made for a multi-stage redevelopment of the neighborhood, including a wide range of homeownership alternatives that would be attractive, but affordable, for local residents.  The original report was completed in 2007, and CRS provided an update in 2012.
Minneapolis & St. Paul MN – Supportive Housing:  CRS has worked with Beacon Interfaith Housing for the past three years on supportive housing developments within the Twin Cities.  This has resulted in two successful applications in St. Paul (Prior Crossing) and Edina (66 West).  Both developments are targeted to alleviate homelessness among teens and young adults.  A third proposal in Minneapolis is planned to service a similar market segment.
Link for Prior Crossing in St. Paul
Portion of Prior Crossing Market Study – St Paul MN
Belmont, ND – Turtle Mountain Housing Authority:  Community Research has provided market studies for the rehabilitation of existing rental units and the construction of new affordable options for both renters and homeowners on the Turtle Mountain Reservation, one of four primary Indian reservations within North Dakota.
Detroit, MI – Boston-Edison Neighborhood:   A market analysis was conducted for Next Detroit Neighborhood Initiative (NDNI) to examine one of the city's strongest neighborhoods to help determine what housing and community development characteristics were present within the area that could be applied to other sections of the city.  Research was also conducted to determine what steps could be taken to help the Boston-Edison area remain an attractive residential alternative.
Market Analysis – Boston-Edison Neighborhood – NDNI
United States Virgin Islands:  A series of market studies was completed in 2010 and 2011 on behalf of the Virgin Islands Housing Authority (VIHA), in order to finalize a redevelopment plan for their portfolio.  As a result of the research, nearly all public housing buildings were either demolished or rehabilitated based on the housing needs discussed within the reports.
In 2015, Community Research was awarded a contract by the Virgin Islands Housing Finance Agency (VIHFA) to provide a Comprehensive Housing Needs Assessment for all three Territorial Islands (St. Croix, St. Thomas, and St. John).  This research provided direction and priorities to the Territorial government regarding housing demand and market potential.  As a result of our work in the USVI, no other housing research firm has a stronger knowledge of the Territory's housing issues and needs.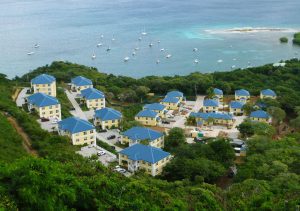 Executive Summary – USVI Housing Demand Study – VIHFA
State of North Carolina:  Community Research has been retained by the North Carolina Housing Finance Agency (NCHFA) to provide market feasibility studies for affordable rental developments each year since 2000.  This work has resulted in more than 150 studies for various types of affordable housing proposals, ranging from rural rehabilitation to mixed-use/mixed-income developments within the state's primary urban corridors.
South Bend, IN – South Bend Mutual Homes:  Working with Anne Mannix of Neighborhood Development Associates and South Bend Heritage, a market study was initiated that demonstrated the viability of single family cooperative housing for low-income households.  This award-winning proposal has proven quite successful, as all units were rapidly absorbed within the marketplace.